Houghton Village website
Home
Covid-19 (Coronavirus) - Support in Houghton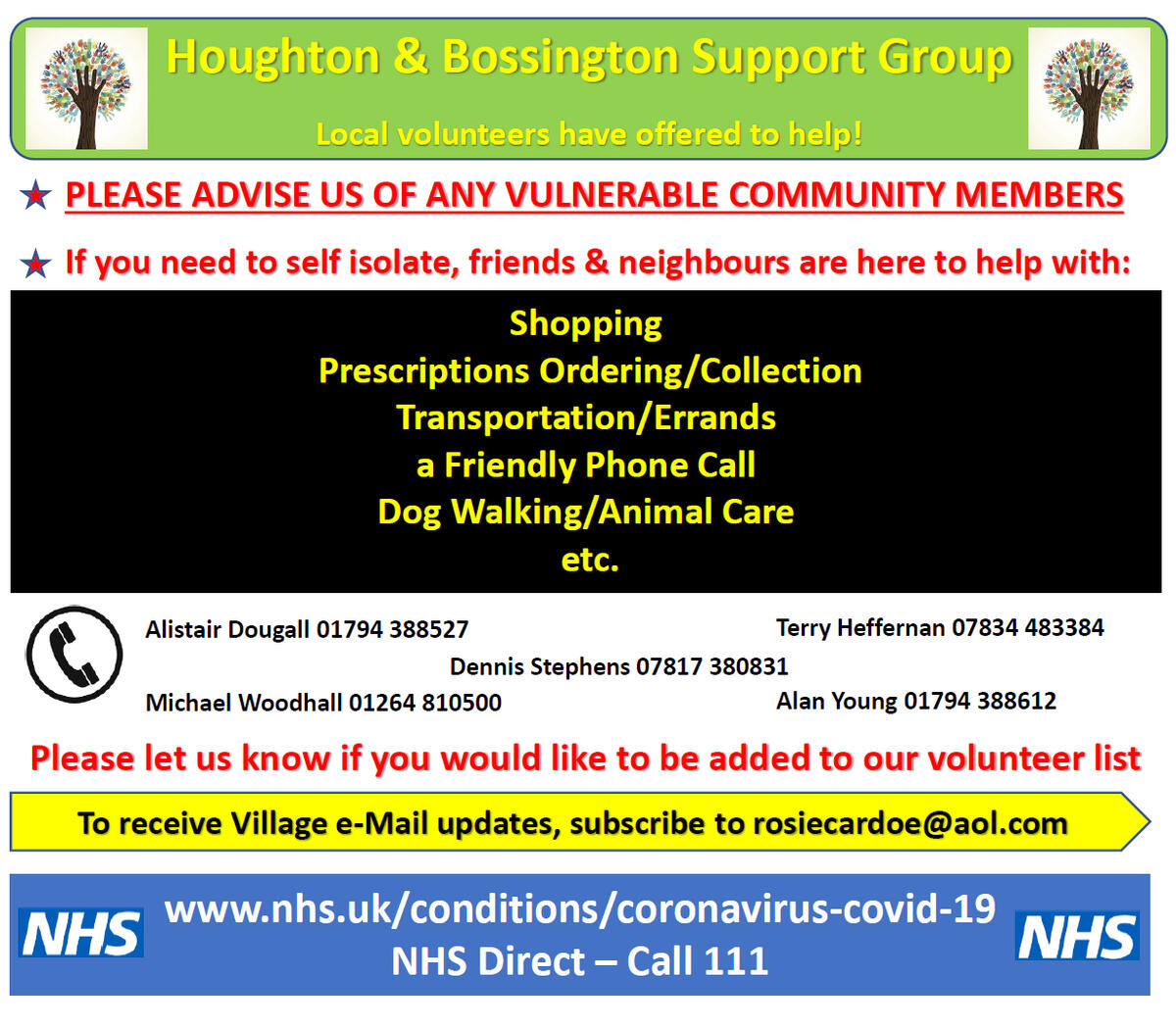 To augment the efforts of your village volunteers, local suppliers have agreed to help as follows:
Takeaway food is available from -
The Boot Inn - 01794 388310
The Crown Inn, King's Somborne - 01794 388360
The Three Cups, Stockbridge - 01264 810527
For self-isolating parishioners, the following retailers will collate orders. Orders can be requested via one of our volunteers, who can collect it on your behalf from -
Beccy's Greengrocers, Stockbridge
John Robinson's Butchers, Stockbridge
Thyme & Tides Deli, Stockbridge
Please advise us of anyone in self-isolation or vulnerable and we will do all we can to help. We have a willing band of volunteers who can help you through this pandemic.
For email updates, subscribe to the village email by sending an email requesting this to the email address shown in the yellow box above